6 TIPS FOR OFFICE SEARCH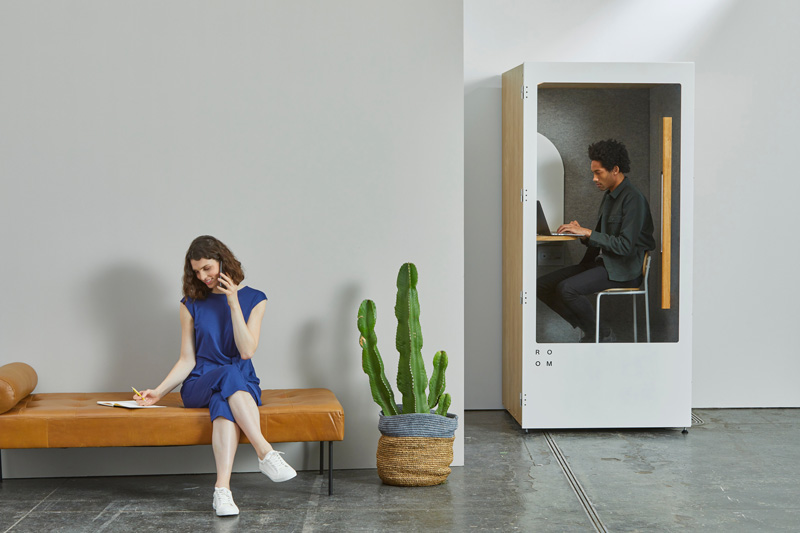 Are you looking for a new office to set up your business? Whether it's for a first set-up or for a move, changing or renting new offices leads to many questions. Offices reflect your image and the values of your business by communicating your corporate culture.
Before starting the search for your premises, take the time to ask yourself about your needs to determine the budget, the location, the ideal layout adapted to your professional projects.
Choose and work gives you, in this article, some advice before you start looking for office space!
Take the time to size your future offices
This is a crucial first step when you are looking for an office to set up your business. You will surely visit several offices that seem to meet your needs, but thinking carefully about the surface area of the offices is not adapted to the number of employees that will occupy the premises. The best way not to make a mistake is to identify your needs. Determining the surface area of the offices is generally done according to the number of your employees. It is, therefore, recommended to plan between 10 m² and 15 m² per person in an office, and 3 m² per person in a meeting room. However, it is important not to fall into the common error of calculation. Indeed, the office surface is not only conditioned by the sum of the m² for employees and meeting rooms, it will also be necessary to provide other elements, such as technical rooms, reprography, common areas, and reception…
Don't leave anything to chance… Anticipate your technical needs.
The question is often asked too late, but before looking for an equipped office, it is imperative to know your technical needs. The requirements and conditions vary according to the needs of each company. By technical needs, we mean any equipment related to the room itself allowing to carry out one's professional activity: heating & air conditioning, lighting, elevator, etc… When talking about technical needs, one should not forget to also list the following elements: false floors & ceilings, security and safety, electrical and computer cabling, etc…
Think about a strategic layout of your offices
Having a clear vision of the layout of your future office makes it easy to recognize your need for space. The idea is to provide employees with a functional workspace while promoting their well-being. Today's office spaces can have several aspects (open space, partitioned offices…). It is important to take a look at your company's culture and get to know your employees better in order to better guide you in your decisions. A successful office choice also depends on the layout of the common spaces as well as the interior design which aims to save space while privileging private spaces. You can opt for an office in a coworking space or in a business center, these establishments often have private spaces such as relaxation areas, kitchen areas, etc… This step is also very important that will allow you to save a lot of time and quickly eliminate offices that do not meet your expectations.
Choose the right location for your business
The location of your office should be one of your first selection criteria. It is important to know that a good location combines both accessibility and attractiveness. Indeed, your offices should be perfectly accessible, whether by public transport or by car. Make sure that your employees and clients can easily park nearby, if you do not have a private parking lot. Nowadays, companies with offices close to all amenities are very important! (Airports, train stations, public transportation, etc…) Therefore, choose a lively neighborhood or opt for the business district of your city; your choice will depend on your activity and the image you want to convey.
Consider the ancillary charges related to the rent
The rent will not be the only element to be taken into account when defining your budget than office rental, you should not forget to account for additional costs. In addition to the rent, certain charges will have to be paid that will really determine the cost of renting your future office. It is important to list all the expenses related to your real estate project: Here are a few examples:
Expenses related to the occupation of the premises, such as taxes, parking…
Fit-up costs: furniture, office equipment
The security deposit
Property management fees
Property tax
Ancillary services: rental charges, cleaning, insurance, etc…
Call a professional to find your office
Choose and work is above all a team of experts specialized in business hosting. Our team will be able to help you answer all your questions. It will be able to better direct you towards the solution closest to the nature of your activity and your budget.
In addition, most of the office space available on Choose and work are flexible office rental contracts that allow you to limit risks and costs (reduced commitment, equipment and furniture, electricity, cleaning, internet included, etc…).
What are you waiting for? Find the ideal office for your team ?
Are you looking for an office for your team?
Send your request to our team of Chooseandwork experts and receive a customized proposal.