6 Tips to best arrange your meeting rooms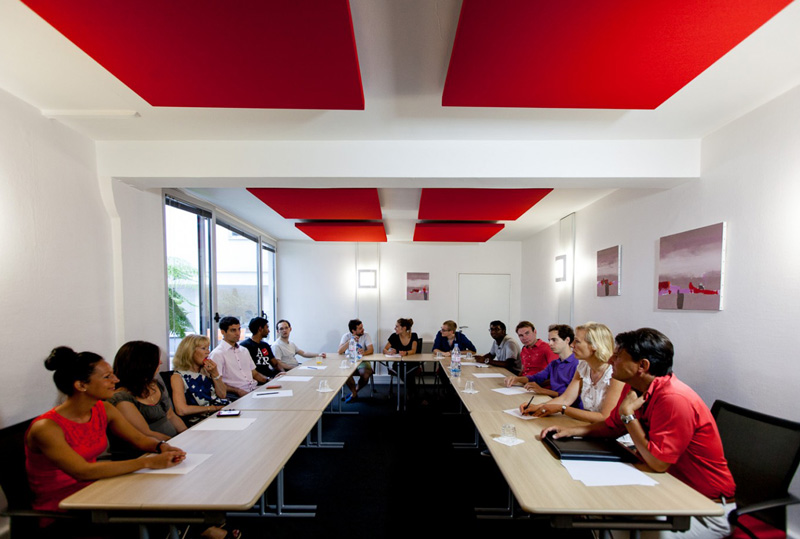 In a company, the meeting room is the quintessence of tactical place.This is where major decisions are made, new ideas are born. To facilitate exchanges and involvements, you have to focus on how they are arranged. Whether you are looking for a working space or able to provide one, here are some tips to arrange your meeting rooms in a pleasant and functional manner. Improve your productivity and creativity.
Step 1: name your meeting rooms to customise them
Enough with the common and impersonal meeting rooms! Name your meeting rooms with a name that fits their interior design and make them unique. This is how you do now and your clients will like it!
Limit the number of seats
To make sure your meetings happen with no problems, limit the number of participants to 10 to 20 people. You can then choose how to arrange your meeting room in circle, square or U-shaped to facilitate the dialogue. Nobody is left behind with a U-shaped arrangement.
Pay attention to the decoration
A happy worker is a productive one! The way you decorate your meeting rooms will impact the productivity of your clients in a good way. Another tip: avoid white, cold, impersonal walls, but prefer a colourful paint to stimulate creativity. You can hang paintings, posters or stickers with positive, inspiring phrases, quotes or credo.
Think about adding plants. They will bring it some colour and improve the general mood.
Pick an appropriate and comfortable furniture
Some meetings can last for hours. Make sure the participants are comfortable to keep their attention. Pick soft quality chairs and movable tables so you can arrange your space as you wish.
Why not buy some footstools or sofas for your co-workers?
Don't forget light and sound!
For an effective environment for your meetings, think about soundproof walls and ceilings with the right coating for your meeting rooms. Make sure the lighting is closest to natural light as possible. This will increase your focus.
Add equipment to your space
You can arrange your meeting rooms with some equipment such as:
•    White board, absolutely necessary to gather thoughts as you are brainstorming
•    Video projector and white screen for your presentations
•    Sound equipment for videoconferences
•    Electrical outlets to plug in computers, cell phones, as well as a Wi-Fi access
There you go! If you follow all those tips, you will have no more excuses to have the perfect meeting!