SEMINARS AND MEETINGS: CHOOSE AND WORK OFFERS MANY "ATYPICAL PLACES" ACROSS FRANCE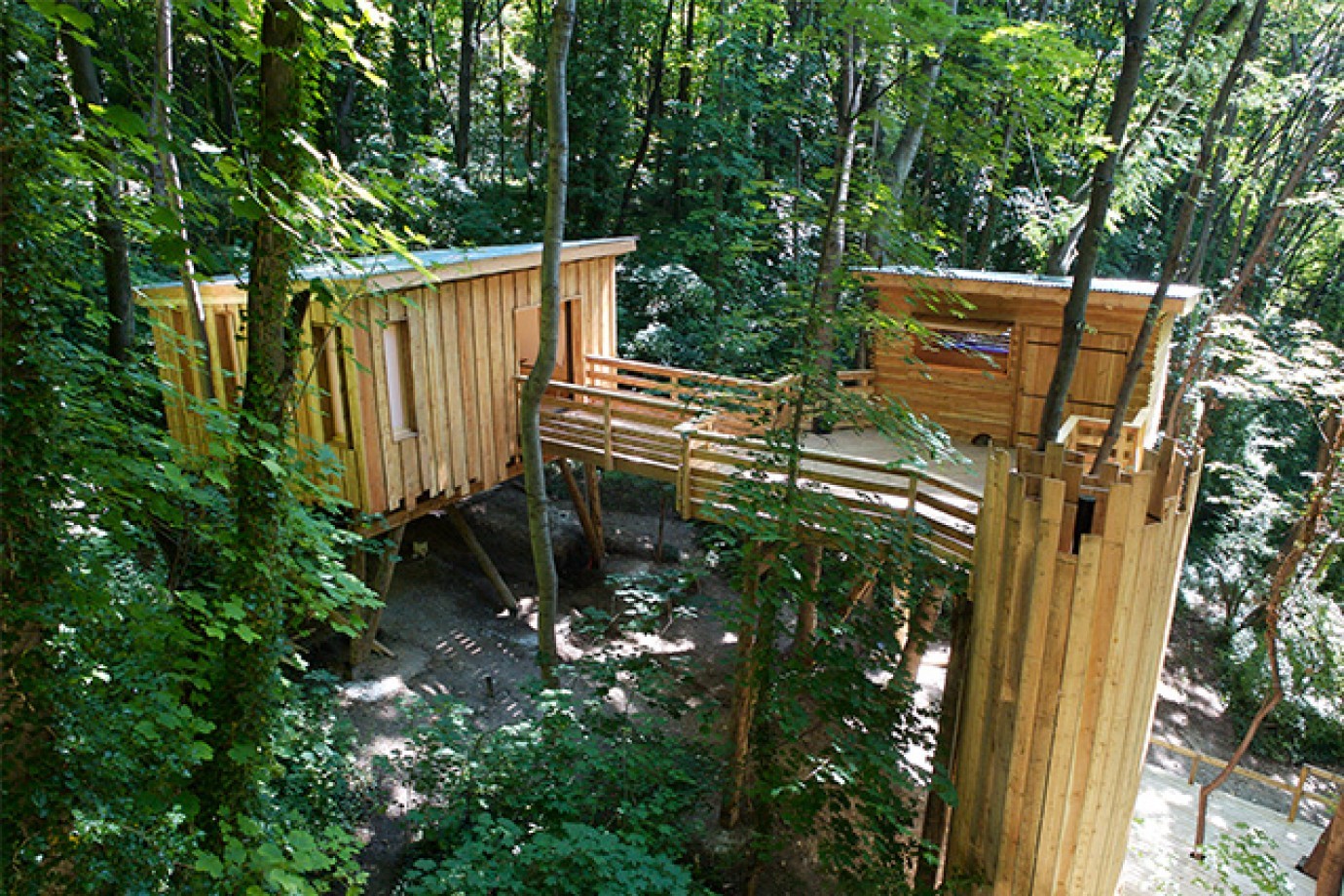 Paris, October 11, 2017 – To make a lasting impression during seminars or meetings with clients or partners, nothing is better than choosing an unusual and original venue.
Choose and Work, a new collaborative platform, offers several hundred workspaces across France that can be booked in just a few clicks. Chic, cosy, industrial, modern or atypical, everyone can find an ideal place to successfully hold their event and leave an unforgettable memory to the participants. Find our selection to make your meetings a success and develop privileged contacts.
A panoramic view that puts you in the heart of the stadium
Consisting of 4 intimate lounges, the "Club des Légendes" located at the Stade Rennais F.C. offers an exceptional setting, with a breathtaking view of the lawn and the stadium. This modular space is perfect for hosting all types of meetings. To mark the occasion, you will enjoy VIP services with central match tickets in the Super U stand on covered seats with your company's name printed on them.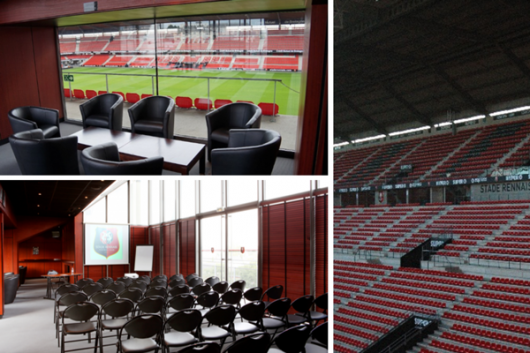 Brainstormings in a wine-growing environment
Located 20 minutes from Angers, this rural space, which can accommodate up to 50 people, offers an idyllic setting for your meetings, networking or any other corporate event. Wine lovers can (on request) visit the winery and lend themselves to the art of tasting the latest vintages.

For seminars, networking or team building in an authentic place.
The Château de la Colaissière, a former 16th century family castle, located about 25km from Nantes, surrounded by a moat and a 16ha wooded park, offers a prestigious and historical setting. The large Knights' Hall, with its inverted boat arch, is ideal for business meetings or seminars.

For a green working day
Anchored along the banks of the Deûle river, this farmhouse will seduce you with its natural surroundings but also with the services it offers. Two work spaces for 10 to 120 people, a catering service with fresh and seasonal products, a parking lot for 150 vehicles, and all the necessary equipment to make your day go smoothly.

For an unusual adventure in the Mediterranean for corporate events and VIP operations
" Le Don du Vent ", a 30′ sailing boat located in the old port in Marseille, offers the possibility to live exceptional moments during work meetings, colloquiums or mini-seminars. Ideal for inviting clients and collaborators to break the waves on a boat that can accommodate up to 44 people and even allow to present projects thanks to audio-visual projections in the sails!

Contact:
Nicolas Moutier: nmoutier@yucatan.fr – +33 1 53 63 27 27
Nevena Jovic: njovic@yucatan.fr – +33 1 53 63 27 33