BACK TO BUSINESS: 5 GOOD REASONS TO GO BACK TO WORK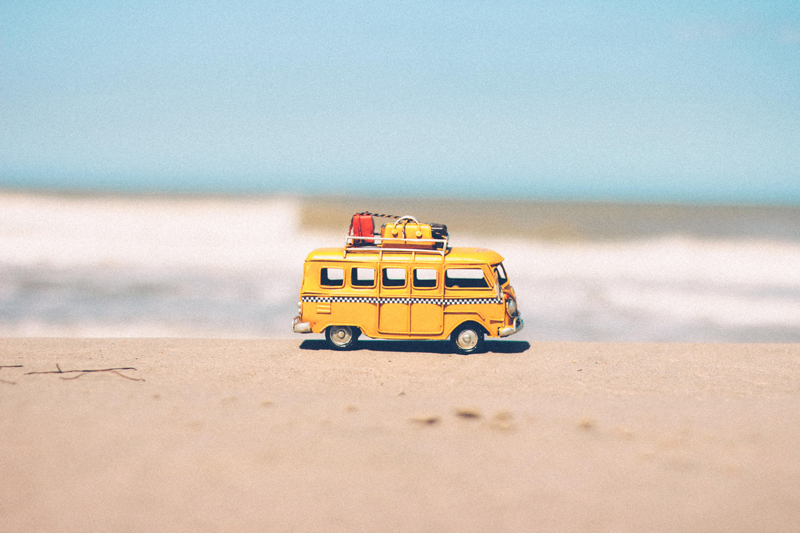 It's back to school. And for 95% of us, the summer break is over. No more naps on the beach, no more endless aperitifs, no more barbecues and snowboarding, no more crazy balloon games with the kids …
All the best things have an end, you say? Work is serious! We don't laugh anymore … or not !
1) Goodbye grains of sand in the jersey
One of the most unpleasant things on vacation is the insidious intrusion of sand in the swimsuit! It scratches, rubs and irritates our poor little sensitive skins, it must be said, in rather embarrassing places (thanks to the waves and sand castles with the children)!
To go back to work is to get rid of this inconvenience! Except for those who have opted for rural or mountain vacations (who may have inherited beautiful light bulbs from elsewhere), at the office … no problem.
2) Finally … calm
Let's not fool ourselves! Vacations are a family affair. No matter how much we love our children, our spouses, our dogs, cats and other mothers-in-law … there's no need to say … the vacations are a hectic time!
So imagine how great it feels to be back in the quiet of the office.
No "Thomas, give your sister the shovel back", "Thomas, stop throwing sand everywhere", "Mr. MNS, my son got lost on the beach", "Leave mother-in-law alone, I'll vacuum (for the 8th time today)", "Honey, have you seen the Biafine? » …
In short … ab-so-lu Zen! Something to look forward to at the start of the new school year.
3) Blessed be the inventor of the dishwasher
You've waited, hoped and carefully prepared for your vacations for weeks before leaving and all this to find THE accommodation at the top.
Camping or vacation rentals, the one thing you never think about is making sure your temporary "home" is equipped with a dishwasher.
It's just a detail, we say to ourselves when we arrive. We are on vacation, we will do without it. Yes but to make the dishes with the hand for 8 the whole 3 times per day, it is sympathetic… for those which do not make it!
Ah the re-entry… what a pleasure to find its cosy nest all equipped and its work where each one cleans its cup after the morning meeting!
4) Fed up with sudokus!
One of the golden rules of the vacations is not to think about work, so we take care as we can: sudoku, arrow-words, reading, games on the beach, hiking or other initiation to kitesurfing … everything goes there. Yes but here it is … we quickly get tired of it and we end up bored.
So when we find our professional frame, what a pleasure to have to prepare the team meeting which will take place in 15 days. You have to be quick, find the right meeting room at the right budget (think about last-minute meeting room rentals on Chooseandwork), call the participants … in short, there is no time to get bored.
5) Getting back your freedom
For 3 weeks now, all outings have systematically been made with one's spouse, children, dog, cat, mother-in-law … and the topics of conversation have revolved around "In 5 letters: pet? ", " Mommy, I want an ice cream " or " Darling, don't you have a doliprane ? ".
Going back to work is the pleasure of being able to discuss other things with your colleagues during an afterwork session, for example: "Where did you go on vacation? "My son got lost on the beach", "My mother-in-law vacuumed 8 times a day", "Forced to go to the doctor, my husband had an irritation because of the sand in his bathing suit and got a huge sunburn".
There's nothing to say … the vacations are great, but so is the return to school!