DESIGN THINKING, CORPO-WORKING: NEW TRENDS IN WORKSPACES FOR BETTER PRODUCTIVITY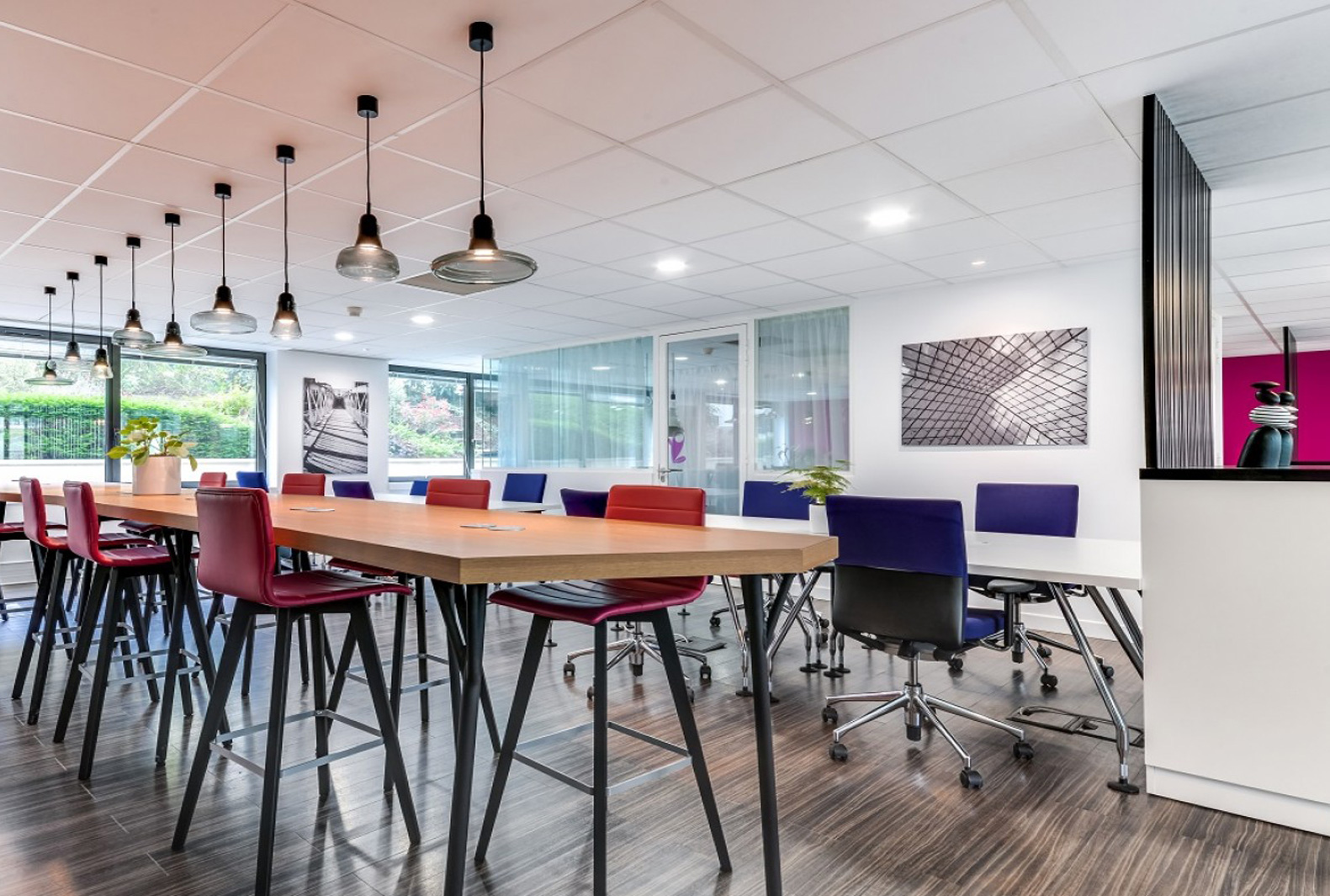 The workspace, a management issue in its own right
With the digital revolution and the explosion of the notion of interactivity, workspace design has become a management issue in its own right. As several studies, including a worldwide survey conducted by Steelcase and Ipsos in October 2016, have shown, the design of a workspace has an effect on commitment, productivity and therefore the growth of a company.
And this productivity depends on the well-being of employees at work. The office must now adapt to the different ways in which employees work by offering different types of workspaces within the same company: open spaces, closed offices, coworking spaces, relaxation areas, etc. The workspace must now allow for the creation of links and promote experience. The notion of community also takes precedence over the individual aspect.
In addition, more and more companies are making use of external workspaces. Numerous collaborative platforms such as Choose and Work are riding this wave, offering functional workspaces equipped with the latest technologies to maximize the well-being of their occupants.
Design thinking at the service of creativity and performance
An illustration of this change lies in the concept of design thinking, which, applied to the business world, makes it possible to combine individuality and collectivity with the aim of jointly constructing the work space.
With design thinking, the designer's approach is favored in a concern for innovation, creativity, performance and change in the company.
Some companies thus make real estate a tool dedicated to human resources issues by completely redesigning their premises. This is the case of SANOFI, for example, which has adapted its new offices to the needs of the younger generation by favoring intergenerational and trans-functional spaces with the objective of exchange and transmission. The common space is now king and collaboration is the ultimate goal.
Corpo-working: breaking with traditional processes to create emulation
Faced with the nomadisation of professions, another trend is emerging: corpo-working, or coworking in companies. It is based on the premise that bringing together workers with different backgrounds and skills from all walks of life (both internal and external) promotes emulation and therefore productivity.
With corpo-working, the notion of hierarchy in the organization of space disappears in favor of exchange and open innovation. It gives way to the autonomy of employees and their own organization. This break with traditional organizational processes means that a number of parameters need to be taken into account: in addition to the simple layout of the premises, a global reflection needs to be carried out, from the size of the space to the sharing of data, including decoration, sharing spaces, places to relax, or access to collaborative solutions or certain mobile applications. Digital technologies (connected objects, virtual reality) are of major importance in this respect.
In all cases, by taking into account the expectations of employees, these new approaches bring a real renewal to human resources management and establish the workspace as a key value and source of performance for the company.