HOW TO WELCOME AN AUSTRALIAN CUSTOMER?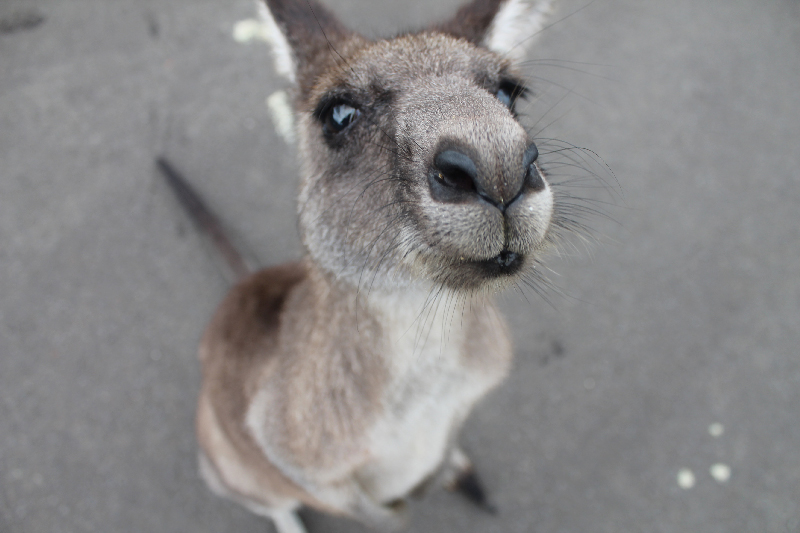 Fourth opus of "how to welcome foreign clients", Chooseandwork focused on welcoming clients from a country that makes us dream, where the size of the animals seems to come from a fairy tale or rather a nightmare: Australia.
Organizing a meeting with Australian clients…things to know
Australia remains a country of dreams, where nature comes to mind, the richness in terms of flora and fauna, landscapes may seem unimaginable to a Parisian or a Frenchman. And even if a trip to Australia is not always conceivable (the price of the flights being often exuberant and the dates never being the right ones) we can always take advantage of this culture by welcoming Australians in France. Yes, Australians do business in France too!
What to do? Choose and Work gives you all the information you need to remember. In the Australian working world there are some things that you must respect for it to go well: punctuality, direct speech and respect for people who don't have the same status as you. As far as punctuality is concerned, if you're ever late, you should always tell people and never be late again. Either you arrive half an hour early or you risk having problems with your Australian colleagues. When you arrive, shake hands and smile. The "kiss" can be considered as going too far for some people.
In France, during a meeting we tend to "beat around the bush", in Australia it's quite the opposite. Australians are direct when they give their opinion on something. Remember it's not personal, it's just a different cultural characteristic from ours. Last point, status. Don't be surprised if you notice your Australian client approaching and shaking hands with the cleaning staff, saying hello is not enough.
Small lexicon
Official Language: English
Spoken language: French is the most taught European language, however Japanese, Chinese and Indonesian have an important place.
Bonjour: Good morning / Hello mate / G'day mate
Good afternoon: Good afternoon/Arvo
Welcome : Welcome
How are you doing? How are you?
How are you doing : Bloody ripper
Very tired: Buggered
Enjoy your stay
Thank you : Thank you or Cheers
Goodbye: Good bye
See you soon
I don't speak English, but I can speak to you in French: Hi, I am sorry I don't speak English, can I please speak to you in French?
How can I help you? : How can I help you?
Money : 1 Australian Dollar equals = 0.63 Euro (approx.)
A successful welcome
"Australians have a special relationship with nature and animals. In their way of thinking, it is up to humans to adapt to the environment and not the other way around. So try to find spaces with daylight. Of course in Paris we do not have the same climatic conditions but nothing prevents you from arranging the work space with a few plants or bouquets of flowers.
Fortunately, there are similarities with France. Australians appreciate a good wine or even two or three… after work. It is quite normal to go for a drink after a meeting. Don't forget that this is a culture that loves to share face-to-face. Finally, the "golden rule" of Australian culture: Australians are not formalist, they like to be in touch and are direct when we ask for their appreciations.
The meeting is coming to an end? Don't hesitate to offer them a small tour of the city or the neighborhood, they will appreciate it.
The eating habits of Australians
Australian cuisine has similarities with English cuisine. We cannot lie, this cuisine is not very gastronomic, but a good "fish & chips" will always be better than the hamburger of the famous American clown. So, don't worry about finding a 5-star restaurant to impress our customers. Be careful though, Australians are very demanding when it comes to the freshness of the products, so take them to a restaurant with the "Homemade" logo.
As far as breakfast is concerned, between 7:30 and 8:00 am, they are used to having coffee, tea, fruit juices (of very good quality or preferably organic), toast, eggs, bacon and sausages. You don't have to offer the Australian menu, you should know that pastries are also appreciated. Lunch is normally either at 12:30 or 1:00 pm and dinner at 7:00 pm. For the latter, plan a gourmet meal, Australians love barbecue (meat or fish) and seafood, an oyster platter can be a very good idea.
Australian client: what type of meeting room to choose?
Look for a bright space, preferably with daylight. Don't be shy and don't hesitate to rent an atypical meeting room (on a boat, in a tree house …). Australians are very open-minded people who love nature, if you can't find a large meeting room at least look for one that is spacious.
Are you ready to welcome them?