Top 10 meeting rooms in Paris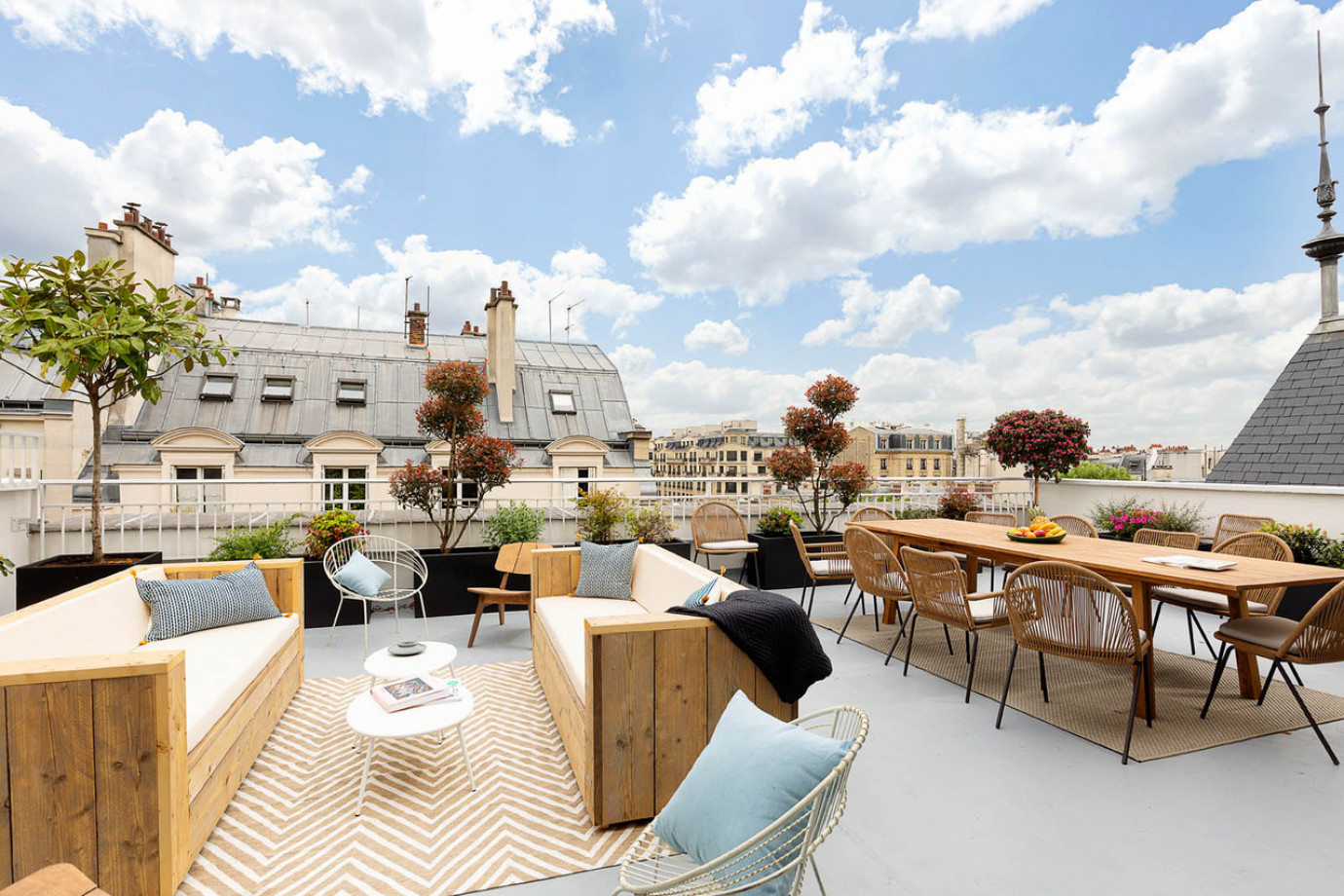 Chooseandwork allows you to rent all types of meeting rooms in Paris, adapted to your needs and available in just a few clicks.
Paris is full of exceptional meeting rooms for all your corporate events of all sizes and styles: start-up atmosphere, unusual places, cosy decor, refined atmosphere in a chic and modern space.
After a long selection, we have concocted for you in this article, the 10 best Parisian meeting rooms for everyone to find their happiness!
Organize your next meeting in a 70's atmosphere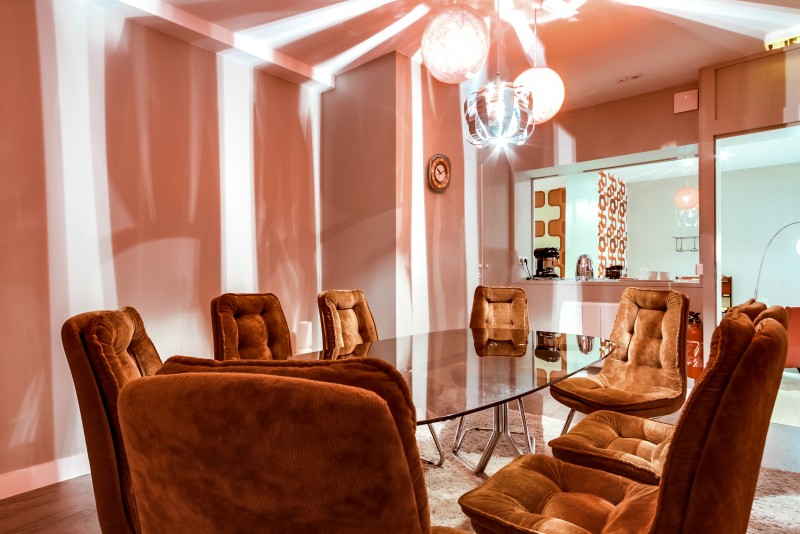 This space with influences from the 70s will introduce you to a new way of working! In a friendly atmosphere, around a large table with chocolate coloured velvet armchairs, this retro look will plunge you directly into the atmosphere of the 70s.
Located in the 3rd arrondissement, this Parisian meeting room can accommodate up to 8 people in an atypical and friendly environment.
Your future Parisian meeting room in an artist's loft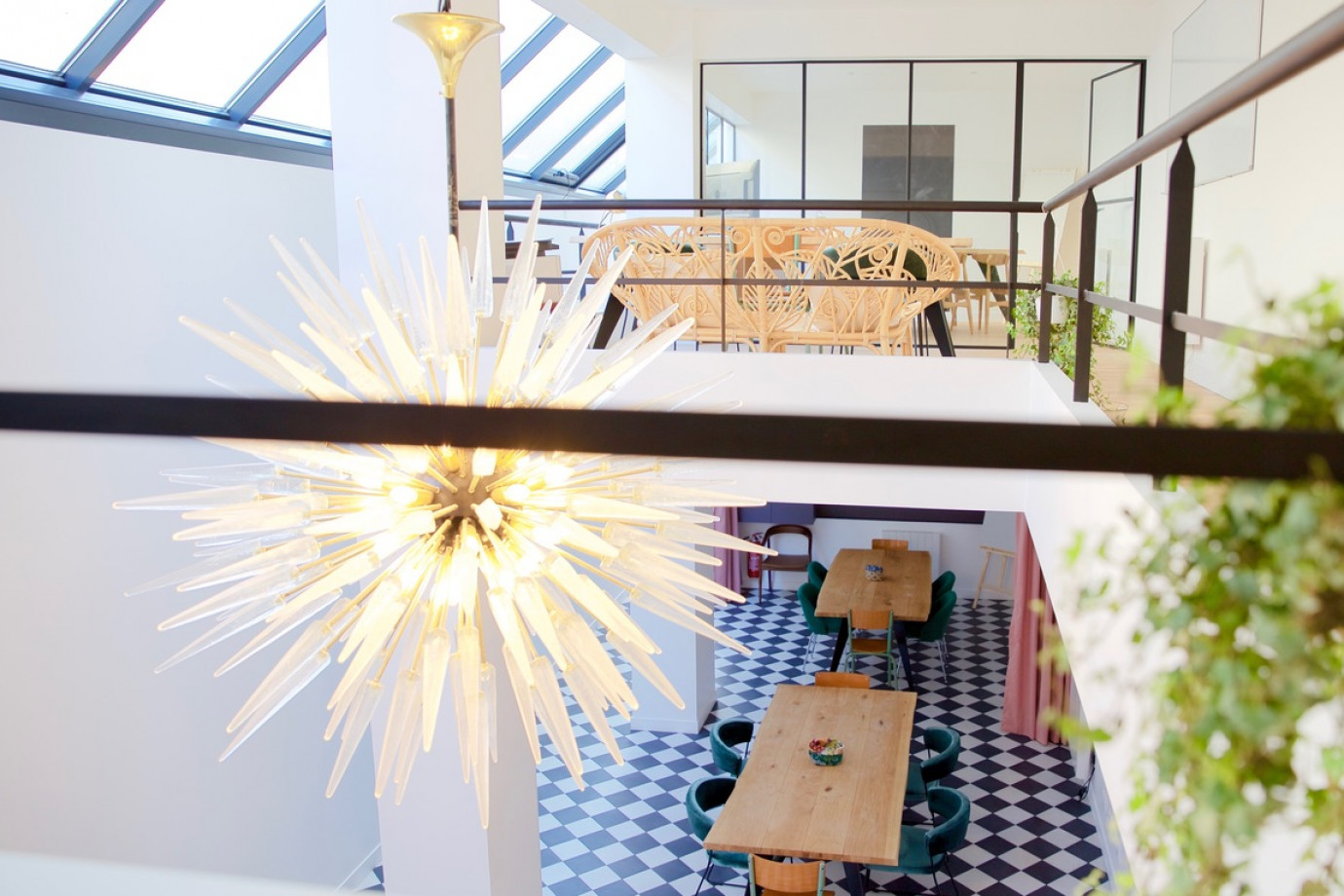 Are you looking for a particular place for your meeting?
Former artist's studio of 126 m², this large character space can accommodate your professional events, entirely modular according to your wishes.
A real artist's loft on several levels that offers you the possibility to plan modular spaces for your events.
This magnificent loft is located in the heart of the 10th arrondissement and can accommodate up to 70 participants for your meetings, workshops, conferences offering an original decoration and an unusual atmosphere.
Des événements corporate au rooftop avec une très belle vue sur la Tour Eiffel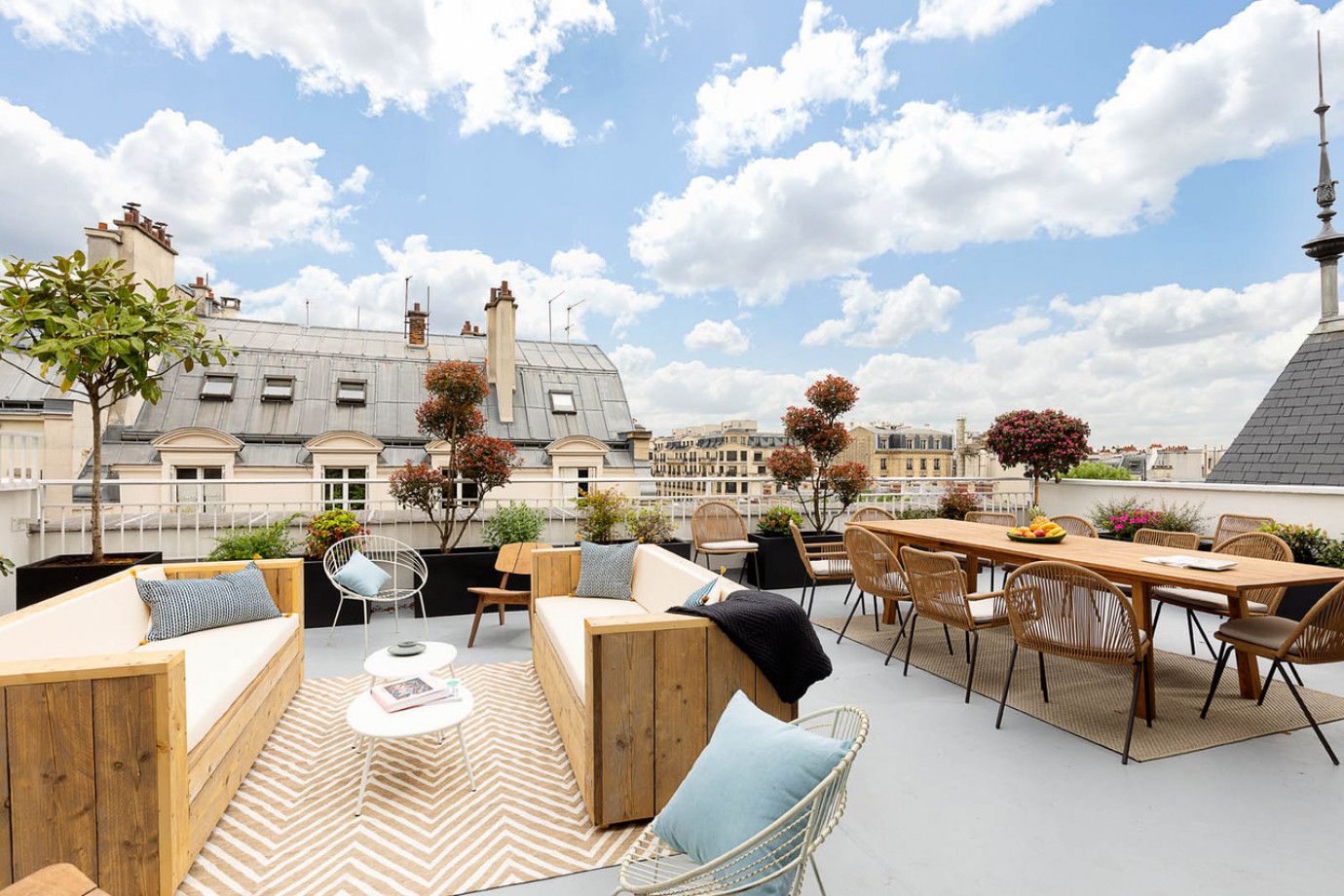 Have an incredible view of the Eiffel Tower during your meeting? This is possible thanks to this space which offers a splendid panoramic view of the Eiffel Tower.
Offer an exceptional moment to your employees by organizing a meeting in this exceptional Parisian space welcoming up to 30 people. Team meetings, executive committees, training, customer presentation or recruitment session, the room can be adapted to your needs and requirements.
The location is ideally located in the heart of the 8th arrondissement, and is served by lines 9 (metro Saint Philippe du Roule), line 9 and 13 (Miromesnil), line 1 (George V).
A jungle atmosphere for an inspiring meeting in the heart of Paris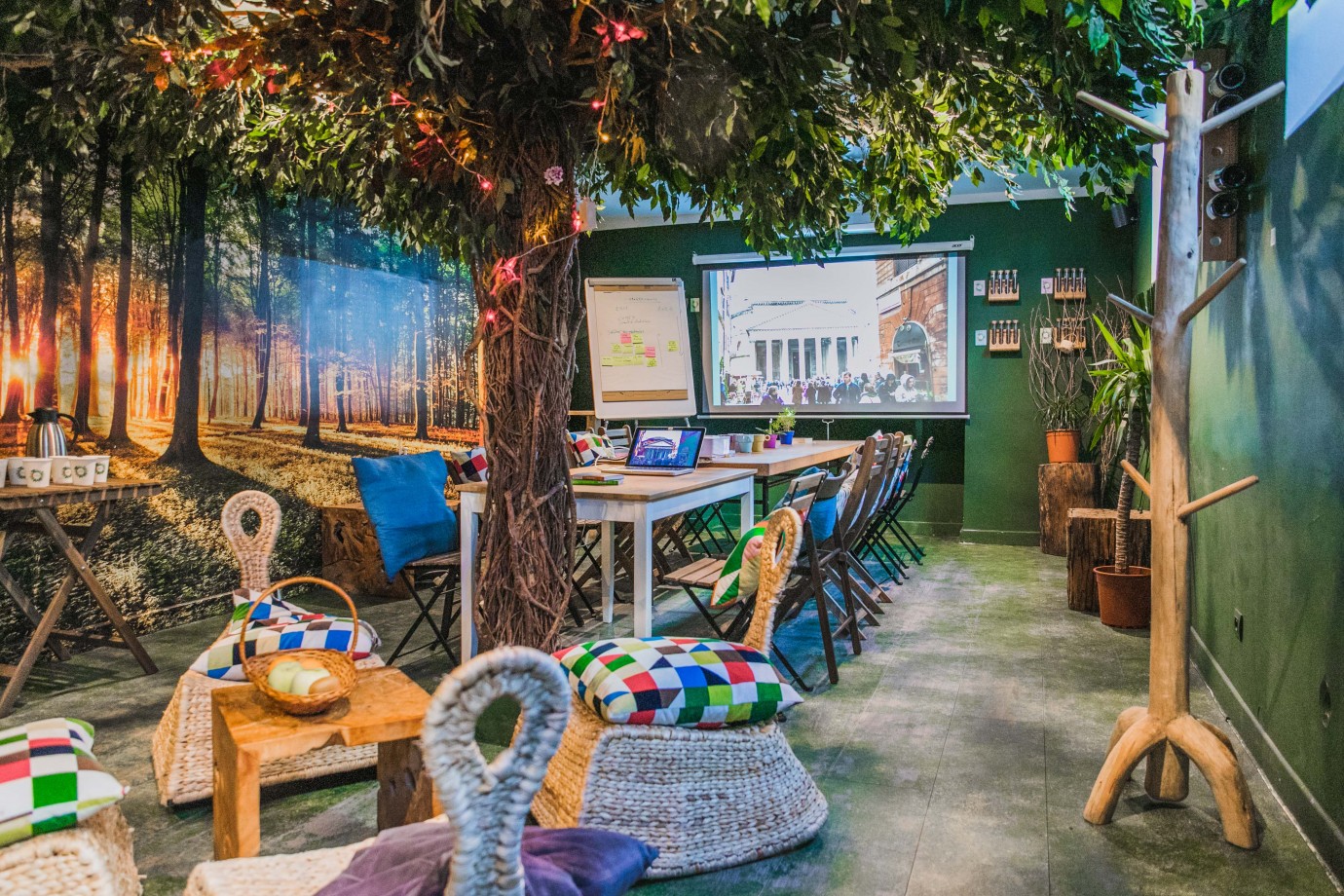 This space is a very good example of an atypical meeting room for rent. This creative meeting room embraces the codes of the wild world offering an environment that changes from the traditional meeting room.
Hosting up to 25 people, the atmosphere of this room will awaken the creativity and dynamism of your teams for passionate and original meetings.
Meeting room combining modernity and authenticity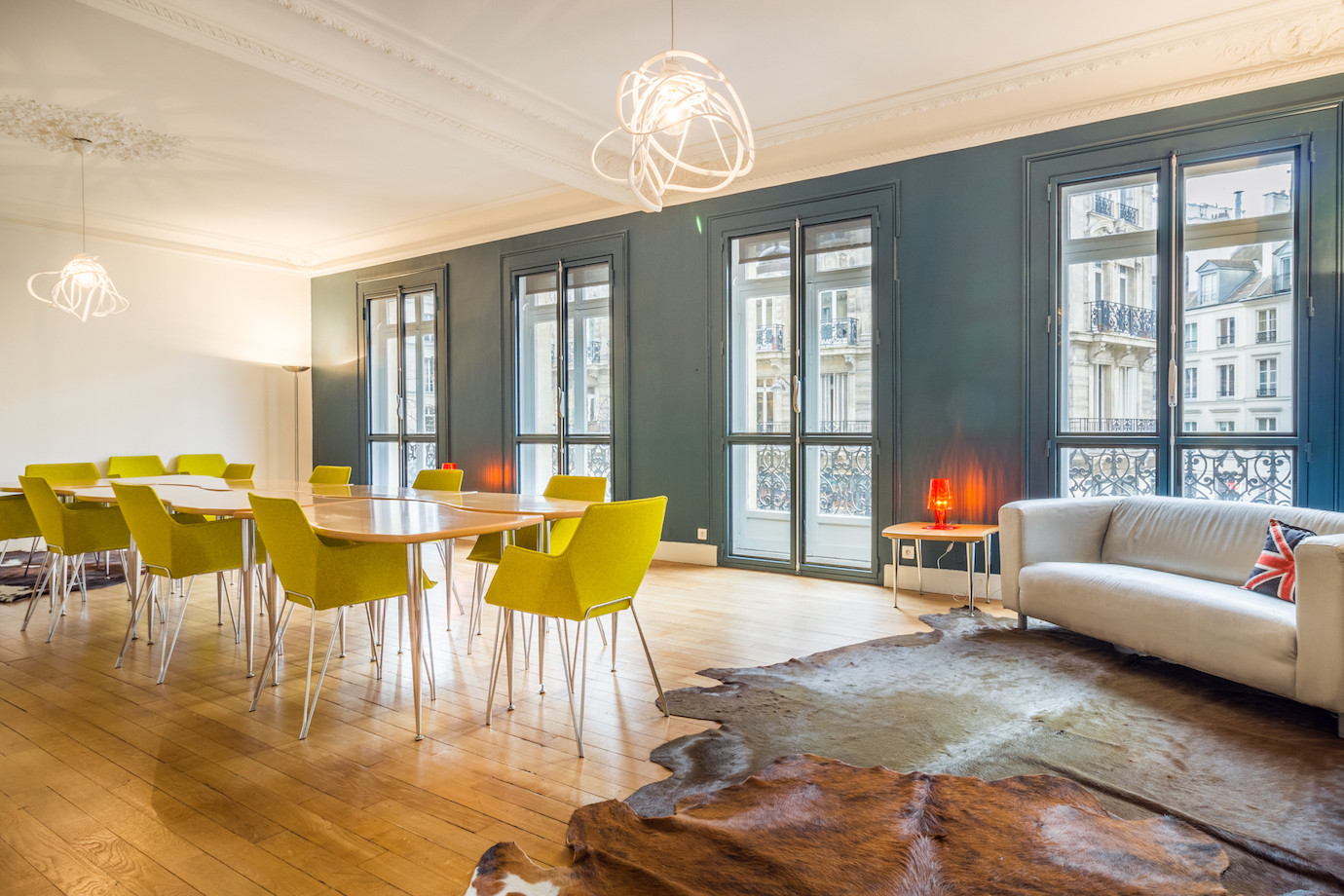 This authentic meeting room with modern equipment is the perfect setting for business meetings, conferences or training.
A unique and refined environment in the heart of Paris, taking advantage of all the facilities necessary for the success of your professional events.
Taking advantage of daylight, this spacious space can accommodate up to 18 people.
Company meetings on wine in the centre of Paris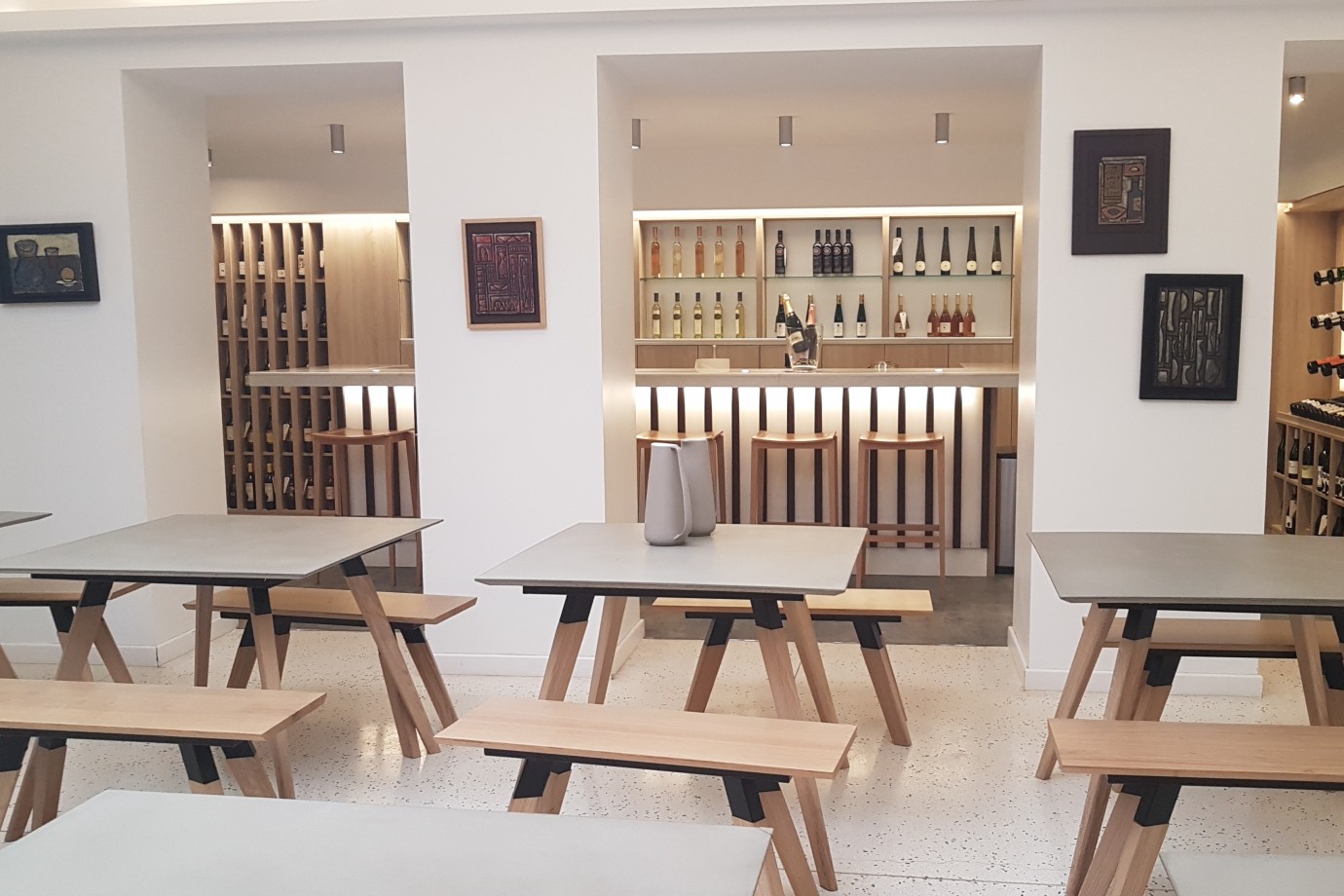 The atmosphere is more relaxed with a glass of good wine!
This wine cellar in the centre of Paris offers you a magnificent 110m² meeting room for your company events.
Located in the heart of the Marais, the space is structured around a selection of more than 500 exclusively foreign wine references. These exceptional bottles come from more than 48 countries and are made from 220 grape varieties.
A wine tasting is perfect for team building in a relaxed atmosphere.
Bright meeting room in Atelier style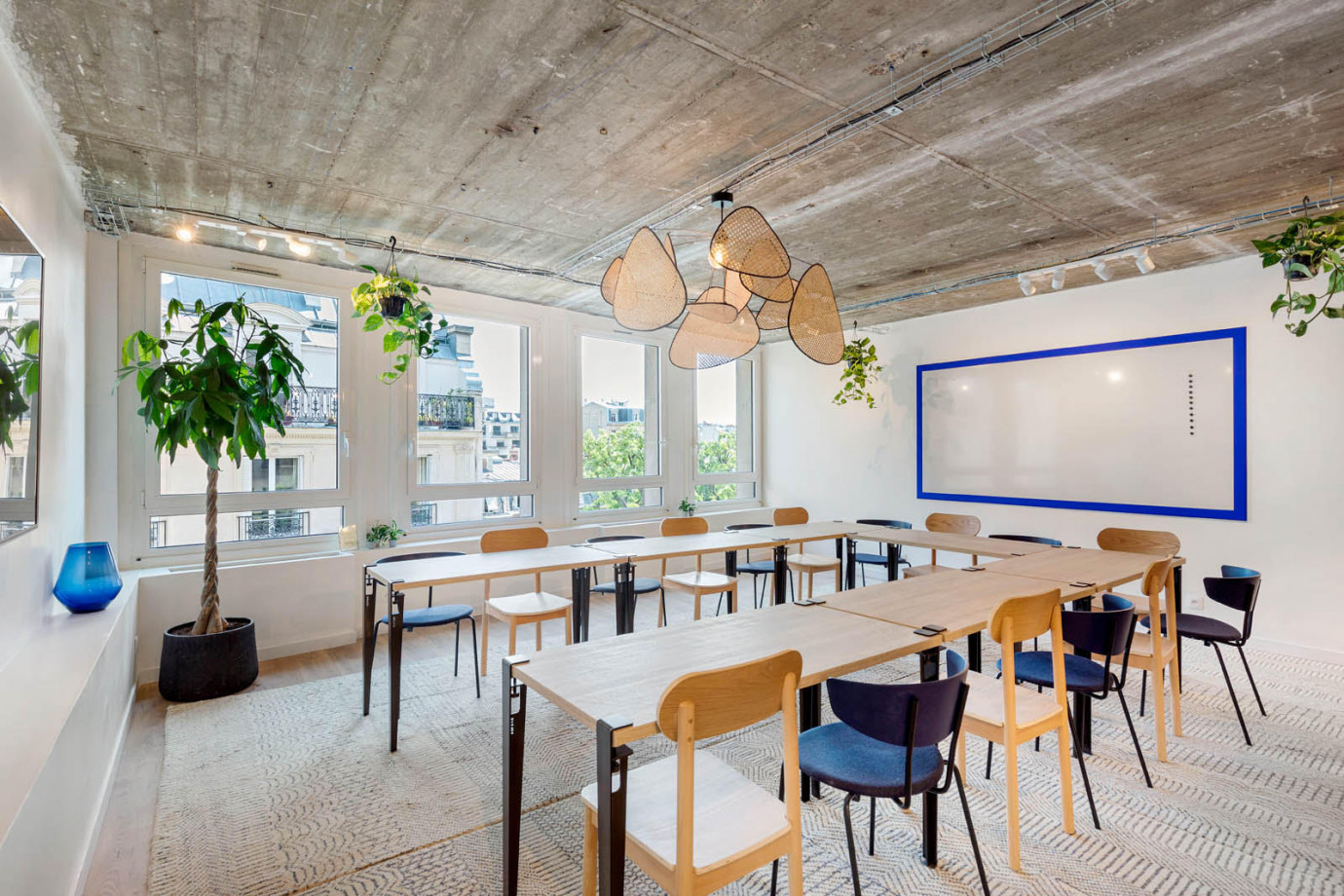 A workshop style meeting room… That's the current trend!
This meeting room combines style and functionality by offering you a friendly, comfortable and functional working environment in a workshop style.
This private and bright space can accommodate 25 people and offers a great modularity according to your events, the presence of an American kitchen allows the availability of coffee, tea and breaks.
You can access the place by line 9 of the Parisian metro at the Saint Philippe du Roule stop.
Semi-glass meeting room in a cosy environment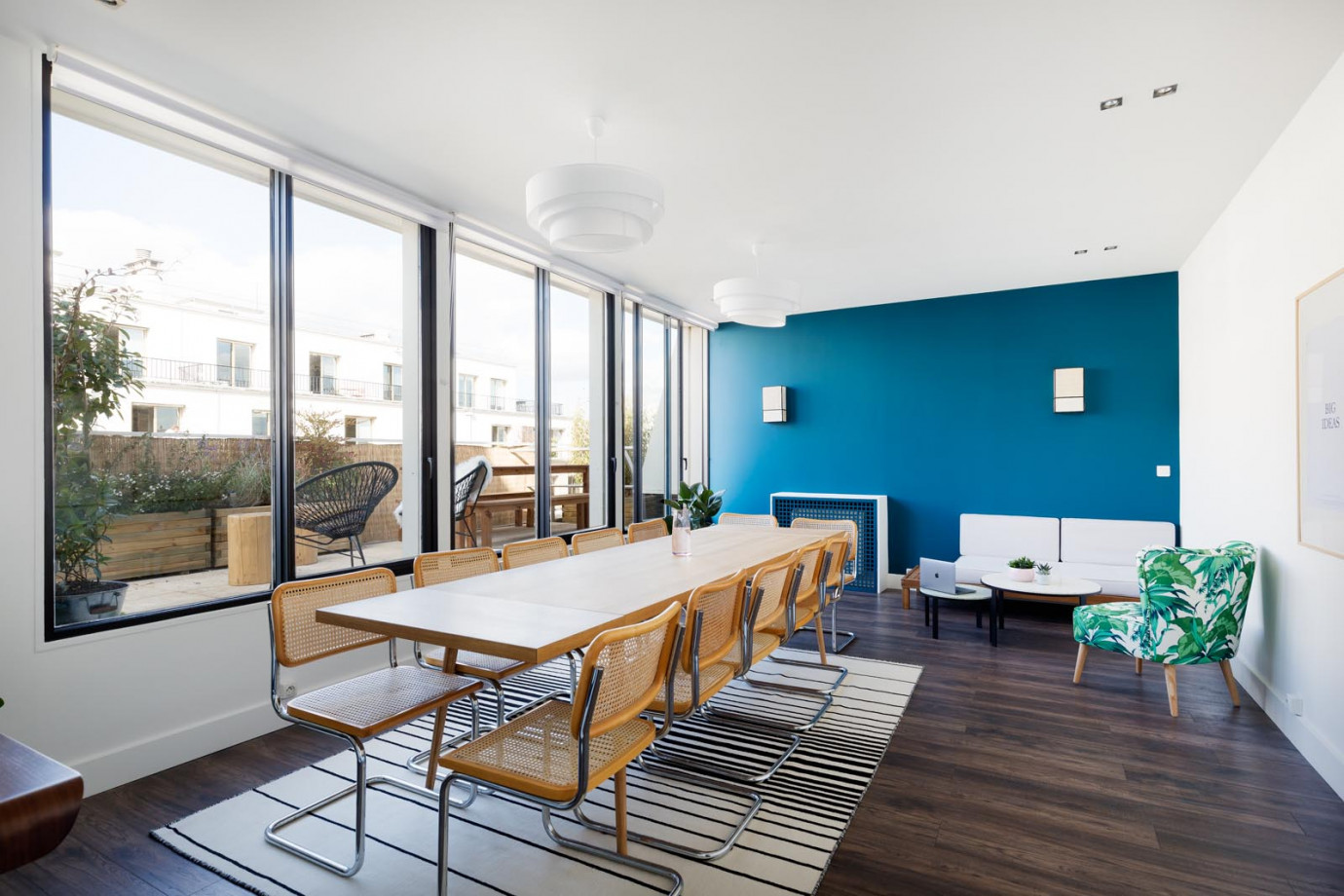 On the 7th and last floor, this meeting room has large bay windows overlooking a very beautiful private terrace of 25 m².
This cosy meeting space is ideal for your training courses, management committee, or any other professional event that provides a pleasant and favourable environment for casual meetings.
A stone's throw from Parc Monceau, this bright meeting room can accommodate up to 12 people.
Meeting space in a luxury environment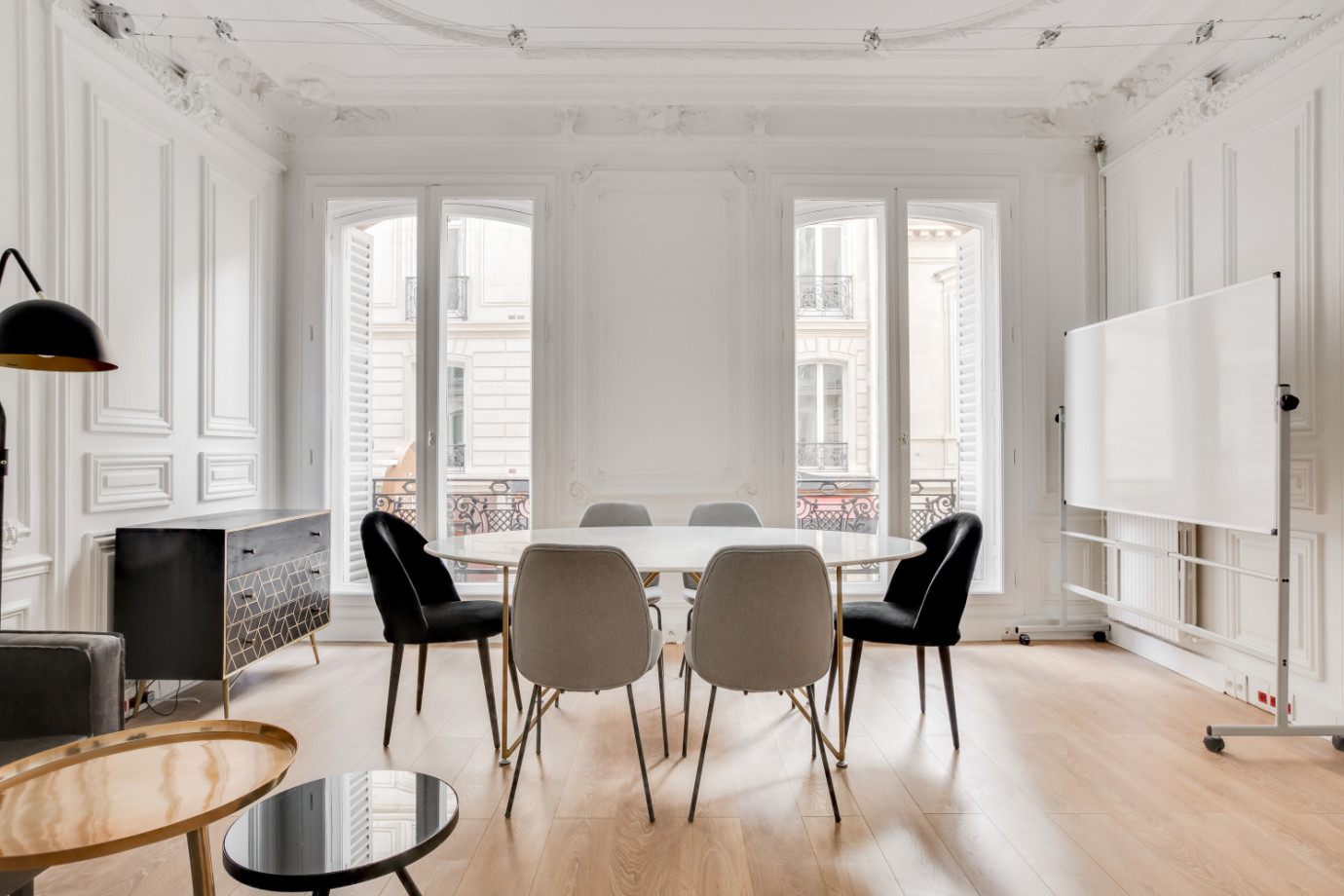 Chic and refined, this meeting space offers you a luxury environment. With a capacity of up to 6 people, this room offers several advantages: refinement, daylight, exceptional location and ultra-modernity.
This Haussmann-style meeting room also has a relaxation area in which to take a well-deserved break.
A minimalist atmosphere with a modern design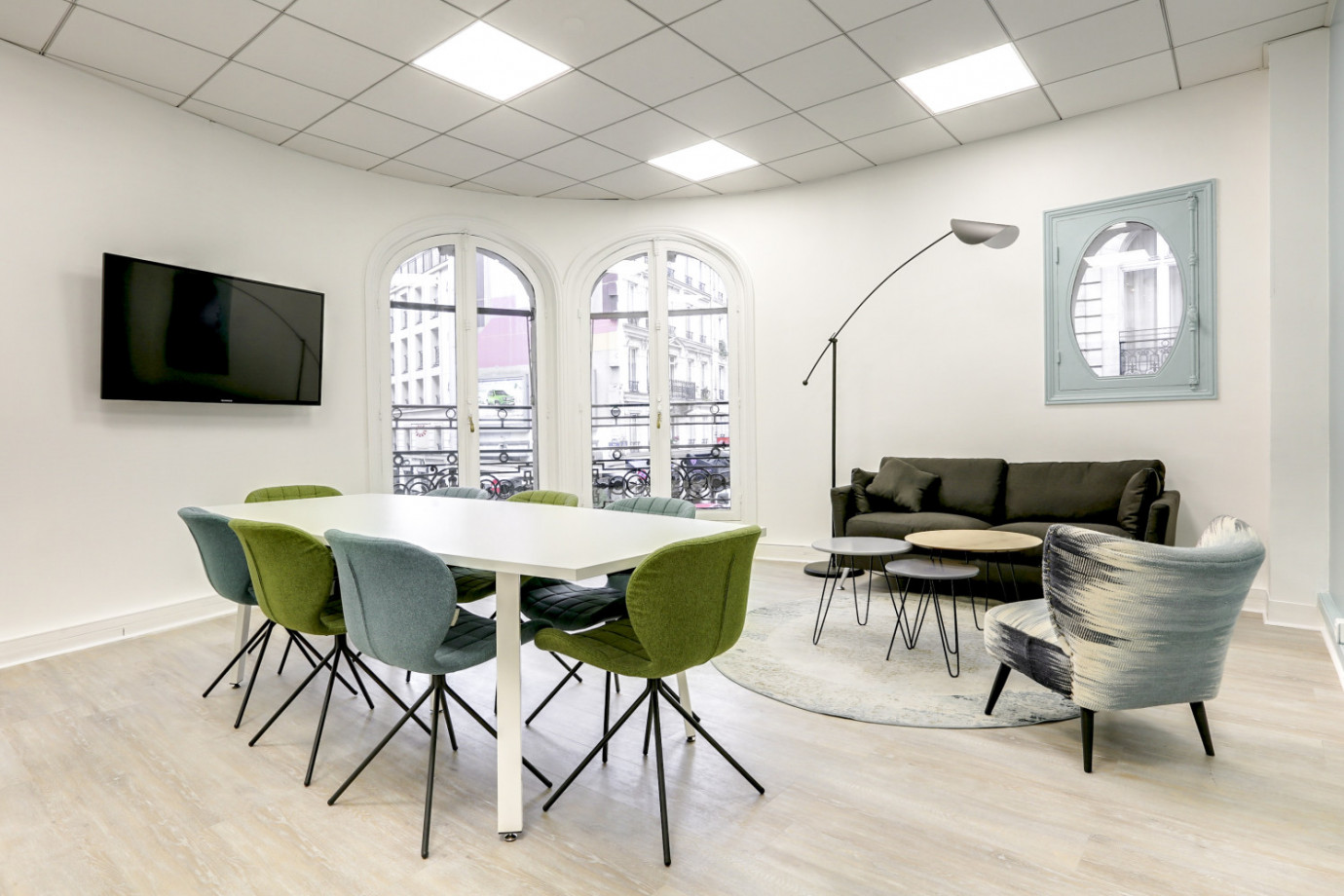 With its modern and minimalist design providing a discreet atmosphere, this corporate space is perfectly suited to your management or professional meetings.
Located in a dynamic district of the 9th arrondissement, the meeting room benefits from daylight carefully arranged and conducive to reflection and creativity.
A perfect combination of aesthetics, functionality and comfort to make your meeting a success.
This room also has a comfortable lounge area, perfect for welcoming your customers and relaxing over coffee.
Do you want to organize a professional event?
Forward your request to our team of Chooseandwork experts and receive a tailor-made proposal.