HOLD TEAM BUILDING SEMINARS TO STRENGTHEN YOUR TEAM SPIRIT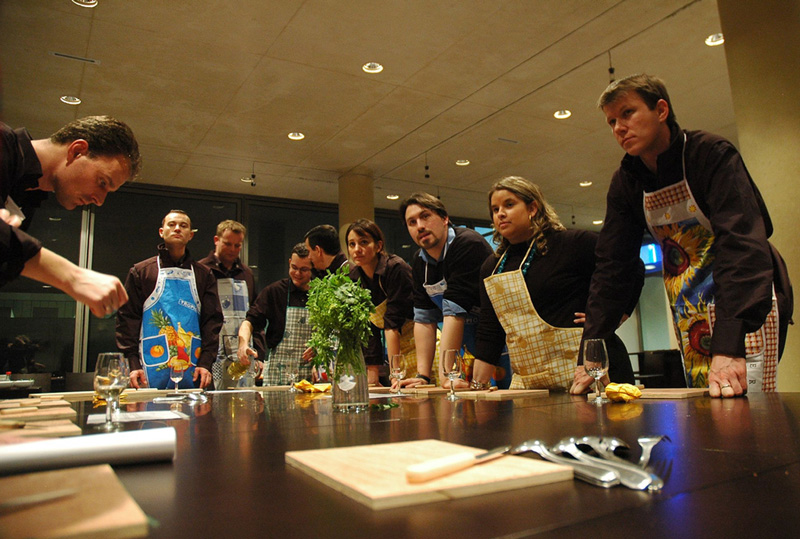 Over the past years now, well-being at work became a major concern for companies. In this context, they started holding team building seminars. Focus on this management approach born in the 90s going through some changes today.
What is team building exactly?
What is the main goal of this managerial technic? Strenghthen ties and cohesion within a group of coworkers through fun team activities: sports, hikes, cultural exhibits, cooking or relaxation class, etc. These activities allow co-workers who don't always work together to listen each other and share. Finding yourself in a situation outside of the office helps creating connexions stronger than within the company where you are confined to do the same tasks every day. Team building also helps finding solution together to achieve a common goal.
Why hold a team building seminar?
A company can be led to hold team building seminars for many reasons: new co-workers coming in the office, tension within the team, defining a new strategy or new goals… Or simply to federate and increase the performances. Whatever the reasons, a team building is always positive, regardless of the company context.
Define specific goals to succeed in holding a team building seminar
It is crucial when planning a team building seminar to define goals in advance so you don't make mistakes:
Improving the well-being of the employees by fighting company problems (such as the burn out)
Getting a message through and communicating the company's values
Creating network, welcoming new co-workers: team spirit
Rooting for creativity and efficiency
Boosting competition spirit
Getting in touch with current stakes (ecology, solidarity)
Strengthening the company's spirit and values
Giving a friendly face to the company
Improving the global company performance and trust in management
Just a few tips
It is wise to favour sport activities is your goal is to encourage competition spirit within your teams: karting, bowling, racing, laster tag… Fun activities are advised to increase creativity (treasure hunt, escape rooms), whereas yoga classes or reflexogy will be more effective for stress management. As for bringing teams together, nothing better than a cooking class! It will boost communication and harmony among co-workers.
To be honest, it is almost impossible to list all the team building activities available because there are so many of them!
The important thing is to think outside the box! Because the main goal of these seminars is to get out of the routine. With that in mind, avoid at all cost to plan the same activity every year. Choose an original activity, ideally in an unusual venue. Think about taking in account the various profiles in your team. Some activity might be too intense for some of us.
If you follow those tips, your team building seminar will be a hit!